Inside + out
Public spaces come alive when they're more than just functional.
In both indoor and outdoor settings, our pieces help you create engaging public spaces that invite people to rest, relax, meet, play, collaborate – and most of all – connect.
Whether you're searching for the perfect commercial furniture for a school, college or office space, or a customised solution for shopping centres, parks, municipal areas, aged care residences or hospitals – we've got you covered.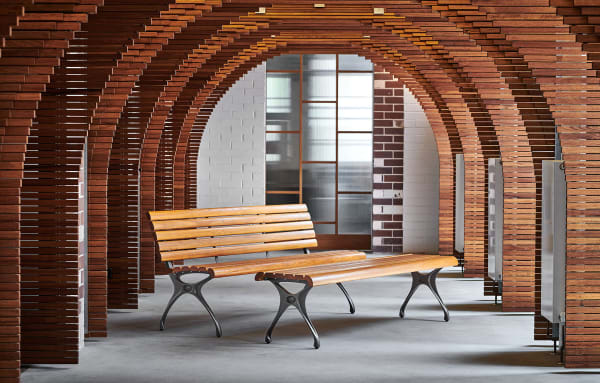 Go your own way
From seating, tables and planters to bins, drinking fountains and fixtures, our collections allow you to divide, unify and develop unique public spaces perfectly tailored to the needs of the people who'll use them.
And, with a vast range of colour, material and finish combinations and customisation options, you can seamlessly bring your vision to life. 
A baresque group brand
Botton + Gardiner is part of the Australian owned and internationally recognised Baresque Group. Our brands include:
Botton + Gardiner: Next level commercial and public space furniture.
Available in Australia + North America.
Baresque: Exceptional wallcoverings, fabrics and acoustic solutions.
Available in Australia.
Zintra: Award-winning, design-driven acoustic solutions for commercial spaces.
Available across North America, Australia + Europe.
func.: Screening and desking solutions that help you create the space you want in the place you have.
Available in North America.