Elevating public spaces
For over 27 years, Botton + Gardiner has been producing exceptional commercial furniture that connects people and takes public spaces to the next level.
While we've expanded into markets across the globe, Botton + Gardiner is proudly Australian, born and bred.
All of our collections are designed, engineered and sustainably manufactured right here on home soil by our highly experienced in-house team.
All in the family
While the Baresque Group is now a global company, it's also a third-generation family business with a passion for bringing Australian design excellence to the world.
Founded in 1975 by entrepreneur John Blaiklock and his children Richard and Gay, the Baresque Group initially provided wallcoverings and fabrics for Australia's most prestigious commercial design projects.
The team quickly built strong relationships in the design community, earning a reputation for superb quality products, delivered with integrity and a 'can-do' attitude to service.
The next generation
Today, the small family business has grown to employ more than 100 people across 8 sites, on 3 continents.
With bustling operations in Sydney (Head Office), Melbourne, Brisbane, Adelaide, Dallas and Brussels, the Baresque Group has the ability to deliver products to architects and designers around the world, with localised sales offices and manufacturing facilities on multiple continents.
An Australian success story, the Baresque Group is now run by the founder's grandsons, JJ and Angus Blaiklock who are committed to providing a new generation of outstanding quality products with the same integrity, service and customer-first approach as John did on Day One.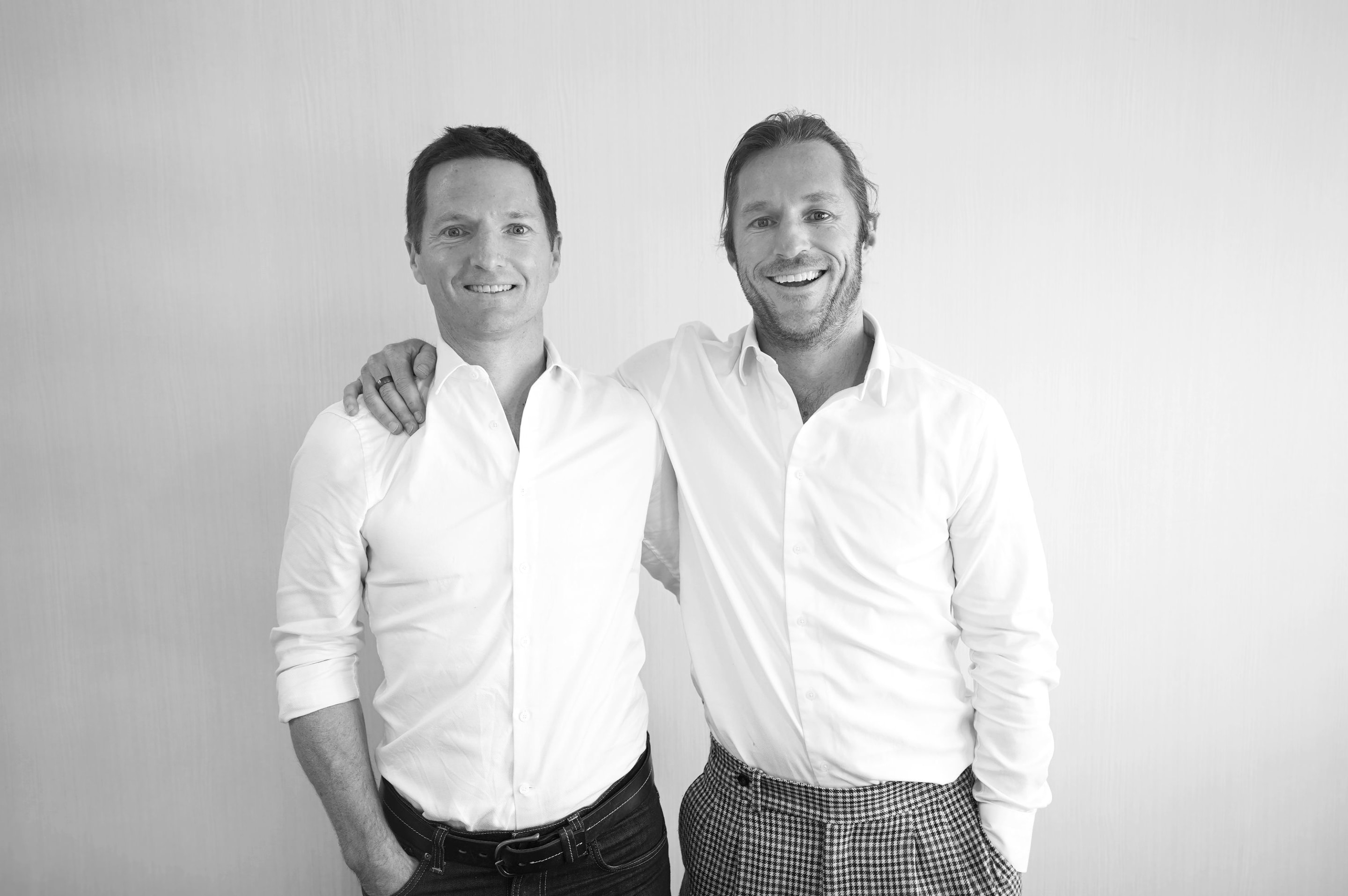 The founder's grandsons: JJ + Angus